TEAM AT DTC RIMS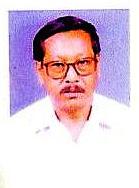 Dr. Nameirakpam Mahendra Singh
MBBS
Medical Officer DTC RIMS, Imphal
Dr. Nameirakpam Mahendra Singh is the strong believer of the above words/ saying by Albert Einstein . Even after working for more than 34 years as a medical officer under Manipur Health Services, Government of Manipur, Imphal; he did not bow out of the service but kept on moving with life and continue seeking for work and job. He successfully again continued as Medical Officer at Drug Treatment Clinic (DTC), RIMS Imphal till date.
He studied at C.C. High School, Imphal Manipur, (which was then under the CBSE, New Delhi) and completed his higher secondary examination in the year 1971. Since his school days he always wanted to study more and explore places outside Manipur (which was very rare and exceptional during those times). For his further studies he went outside the state of Manipur and studied MBBS at Bhagalpur University, Bihar and acquired his MBBS Degree in the year 1979.
Training and workshops attended :- HIV/AIDS Training programme by MSACS,Integrated Skill Development Program,Natural vector Born Control Program,Training of Medial Officer on Disability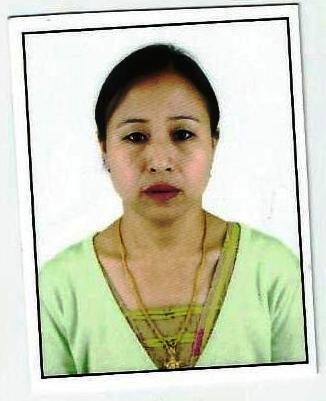 Ms.Rajkumari Shyamsuri
M.A in Sociology
Counsellor DTC RIMS, Imphal
Ms. RAJKUMARI SHYAMSHRI is master Degree holder in the subject Sociology from Kumon University. Before she worked as a 'Counsellor' at DTC, RIMS, Imphal Ms. Rajkumari Shyamshri has had more than 10 years of work experience in the field of Drugs and HIV/AIDS including extensive and intensive knowledge in the field of care and support programs and substance abuse management.
She has put in hard effort to work with various organisations. She has worked with - SPYM (Society for promotion of youth and masses) as Field investigator; GfK Mode Pvt. Ltd. as Domain Coordinator; Social Awareness Service Organization (SASO), Manipur as Project Manager, Site manager , Counsellor, Project Coordinator and Outreach Worker
She has participated in various Local and National Trainings/Workshop/ Seminars. Few of which are (i) 3 days "Regional Level skill Building Training on Harm Reduction for Direct Service Providers, from 9th to 11th October 2004 organized by NEIHRN at Dimapur. (ii) 4 days training on Counselling and Communty Mobilization from 20th to 23rd September 2005 at Retreat House, Imphal, organized by CRS at Guwahati. (iii) training on HIV/AIDS Counselling and Psychosocial Interventions, organized by Cell for AIDS Research Action and Training (CARAT) at TATA Institute of Social Science Mumbai from 14th November 2005 to 26th January 2006. (iv) Participated 10 days International Training Course Programming for HIV/AIDS ,Sexual and Reproductive Health of young people and Adolescents in South and South Asia – Organized by Institute of Health Management Research Jaipur India (v) Participated 4th days training on Induction Manual on Supportive Supervision counselling + Manual and STI manual held under the global fund to fights AIDS, Tuberculosis and Malaria at RIMS Imphal on 7th – 11th August 2014)
She has also served as Research Assistant on Risk and Vulnerability to HIV infection among spouse of Male IDUS in Manipur ( 1st May 2013- October 2013) under PHFI ( Public health foundation of India New Delhi ); Research Coordinator on operational Research for Haridaya project – On multiple vulnerabilities to HIV acquisition among people who inject drugs that includes unsafe injecting practice and unsafe sexual behaviour with female and male partners in the state of Manipur and Bihar under Public Health foundation of India ( October 2011- December 2014 and Field researcher on Drug and sexual Vulnerable among young female IDU in Manipur – under Population council New Delhi( 2004)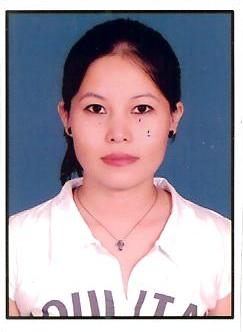 Y.K Donguila Thangal
General Nursing and Midwifery from (Delhi Nursing Council, New Delhi
Nurse DTC RIMS, Imphal
Y.K Donguila Thangal, who is from Imphal West District of Manipur is very fond of Reading, Playing, Gardening, Listening music and has keen desire to learn new things in life. Ms. Donguila is currently working as 'Nurse' at DTC, RIMS, Imphal.
She has a fond touch of poetry and literature that she won 1st prize in Poem Recitation competition (JNV), Pfukhro Mao, Manipur. Not only literature but she has also interest in sports and games, she won 1st in Talent Night women single Table Tennis & Mixed double table tennis game during her postings at St. Stephen's Hospital, Delhi. She attended various conferences and workshops, few of which are as follows:
Attended (International Course on Transportation Planning and safety) International Conference held at I.I.T New Delhi
Attended Training Programme & Workshop on Drug Dependence Treatment Held At (AIIMS, New Delhi)
She also got the opportunity to work at St. Stephen's Hospital Delhi and served at Male Surgical Ward and Post Operative Unit for 1 year (2013-2014) at St. Stephen's Hospital Delhi and Worked on two Projects: 1. Transportation Research and Injury Prevention Programme (TRIPP) at St. Stephen's Hospital, Delhi 2. WHO Trauma Care Checklist at St. Stephen's Hospital, Delhi. She also worked as a senior ICU Staff Nurse in Sky Hospital & Research Centre Imphal