Team at dtc Churachandpur, Manipur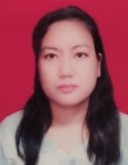 Dr. Chinggouman
MBBS, MD Psychiatry
Nodal Officer DTC Churachandpur
Email:
gou111tulip@gmail.com
She was born at New Checkon, Imphal and was the third child of the five siblings. She graduated MBBS at RIMS in 2004, and then did house training for 6 months in Pediatric and 6 months in Medicine Department.
She joined Manipur Health Service as Medical Officer in 2006. She then started to work as Medical Officer in Pathpuihmun for 15 months, Sagolmang, Imphal West for 18 months, Churachandpur District Hospital for 2 years
After this she work as a psychiatrist at District Hospital, Churachandpur and took charge of Nodal Officer of DTC, Churachandpur till date.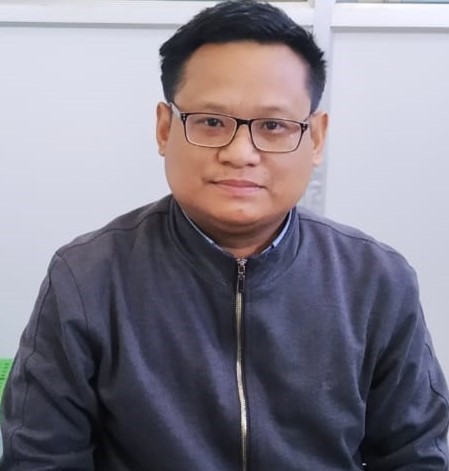 Dr. Vatingthoi Jina Chiru
MBBS
Medical Officer DTC Churachandpur
Phone:
7005832793
Email:
vdjina@gmail.com
He was born on 1st April 1987 in Lamdangmei Village, Neney District of Manipur. He studied his MBBS and finished his internship in RIMS, 2016. He joined (Junior Resident) in the year 2017 till December 2017.Since 1st December 2018, he is serving as Medical Officer of DTC, District Hospital Churachandpur. He has received 5 Days Induction Training organized by RRCC RIMS, Imphal supported by NDDTC AIIMS, New Delhi.

L. Sonia Kom
M.A. in Sociology
DTC Counsellor at DTC Churachandpur, Manipur
Email:
Soniakom5@gmail.com
She was born on 01/04/1987 in Lalumbung Village, Churachandpur District. She studied her Master Degree in Sociology and finished in the year 2014. She engaged Calvary Counselling Centre, NGO in the year 2010-2013 as the counsellor of HIV/AIDS
Since 1st July 2016, she was serving as a counsellor of DTC, Churachandpur. She finished her induction training and participated review meeting organised by RRCC, RIMS, Imphal.

Vungthanching
ANM(Auxiliary Nurse & Midwifery)
DTC Nurse at DTC Churachandpur, Manipur
She was born as first child among four siblings to T. Zamkhanpau and Niangkhozam at Churachandpur Town. She passed her High School Leaving Examination in 2006 from Board of Secondary Education Manipur (BSEM) and Higher Secondary Examination in 2008 from Council of Higher Secondary Education Manipur (COHSEM)
Then she perused the course of ANM in Dr. Anjuli Nayak Nursing School Imphal (DANNSI) Dewlaland and passed in 2014 under Manipur Nursing Council. Then, she married to Dr. T. Nengkhanmang in January 7, 2015. She has two sons.
She is working as a Nurse of DTC at District Hospital Churachandpur from 1st July 2016 till date .